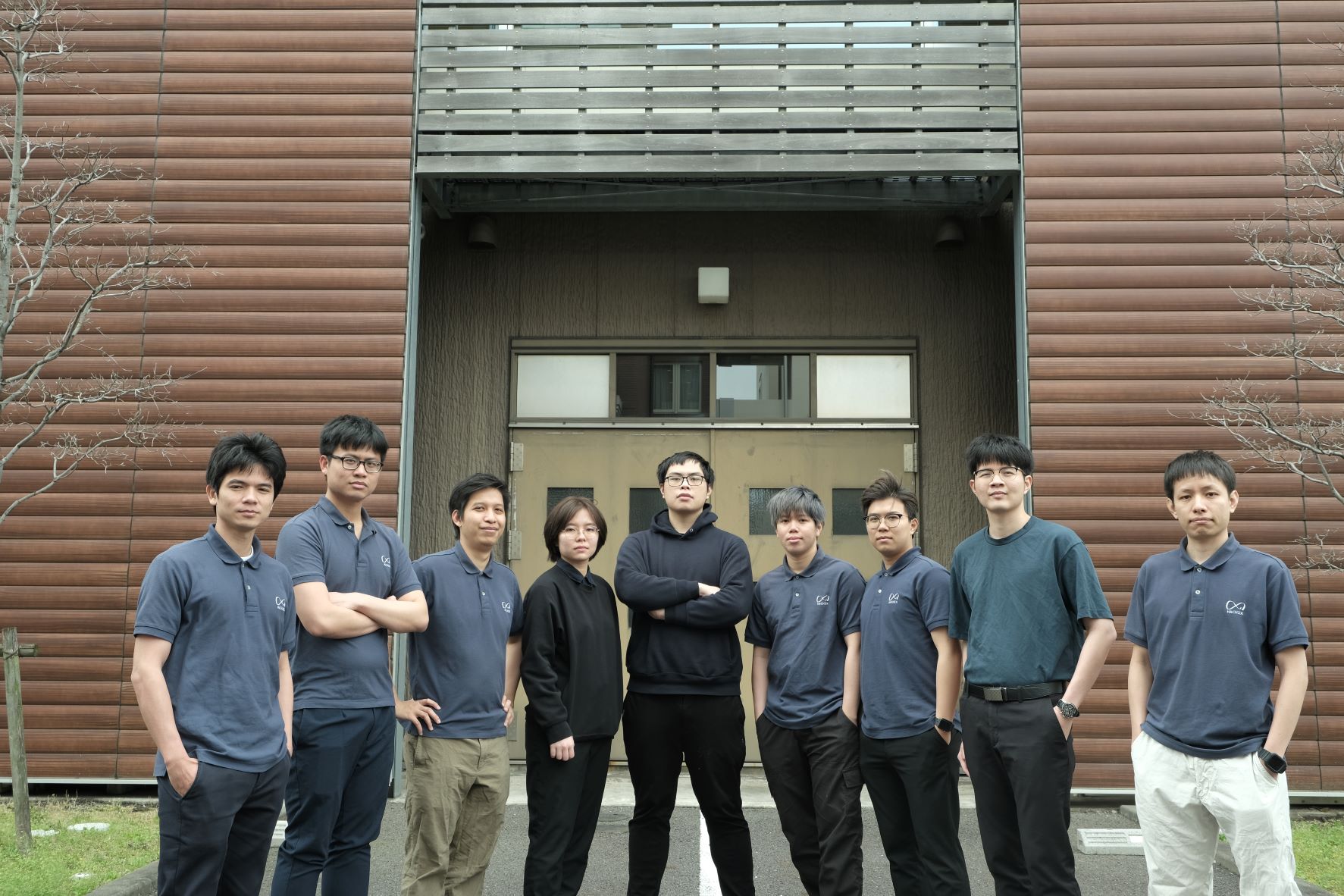 Math was Cong Thanh Nguyen's favorite subject as a child, but it wasn't until high school that he'd touch a computer. Now he leads the software development company HACHIX in Nagoya, Japan. There, a small but skilled team of software engineers develop AI tools for image recognition in the manufacturing setting, web systems, and automated guided vehicles.
It was a string of coincidences, or may be fate, that led Cong Thanh to start his business in Aichi, a prefecture in Central Japan. Cong Thanh grew up in Vietnam. His first impression of Japan was of the high-quality Japanese products he used daily. While a serious child, his tendency to focus in almost got him held back a year when he got caught up in video games. With a little support from his parents, he safely graduated high school, where he set his sight on Japan.  At university and then at the Graduate School of Information Science and Technology, Osaka University, Cong Thanh translated his childhood passion for math into programming.
For most, Japan is synonymous with Tokyo, but after experiencing its stressful commute, Cong Thanh chose the manufacturing center of Japan – Aichi Prefecture – instead. Joining Brother, an international printer manufacturer, he wrote the code that controls the parts within scanners and printers. With 6 years at Brother under his belt, he decided to take the plunge into entrepreneurship – but where? Ultimately, it was his wife's love for living in Japan that convinced Cong Thanh to build a business in in Japan, not Vietnam. In 2017, HACHIX was born in Nagoya City, Aichi Prefecture from Cong Thanh and co-founder Trung Quang Pham. Cong Thanh's first child was born later that year.
Nagoya is more than just a nice place to live. It is the largest city in Aichi Prefecture, which itself is a hub of industry as the home of Toyota, Subaru, Mitsubishi Heavy Industries, and more. Still, it's rare for a nascent startup to win business from these behemoths. Instead, HACHIX found their niche digitalizing tasks for small and medium-sized manufacturing outfits. They design and create systems that can automatically adjust the temperature of a workplace, create production plans, and detect defective products. Their solutions free up precious staff time to focus on more complicated work at companies that are understaffed. 
The City of Nagoya encourages people from around the world to launch their businesses here. Founders have access to advisors, incubator programs, coworking spaces, and even financial support. HACHIX takes advantage of these benefits, locating its office in the Nagoya Life Science Incubator building, which offers reasonable lease terms and advice of a resident advisor. 
Local support also includes a six-month training program teaching the basics of business, advice on business plans from experienced advisors, and regular events to connect with other international students and founders in the area. It's not just that: placing headquarters in Nagoya helps distinguish from the slew of competitors in Tokyo, and also means it can benefit from a cost of living much lower than Japan's biggest city.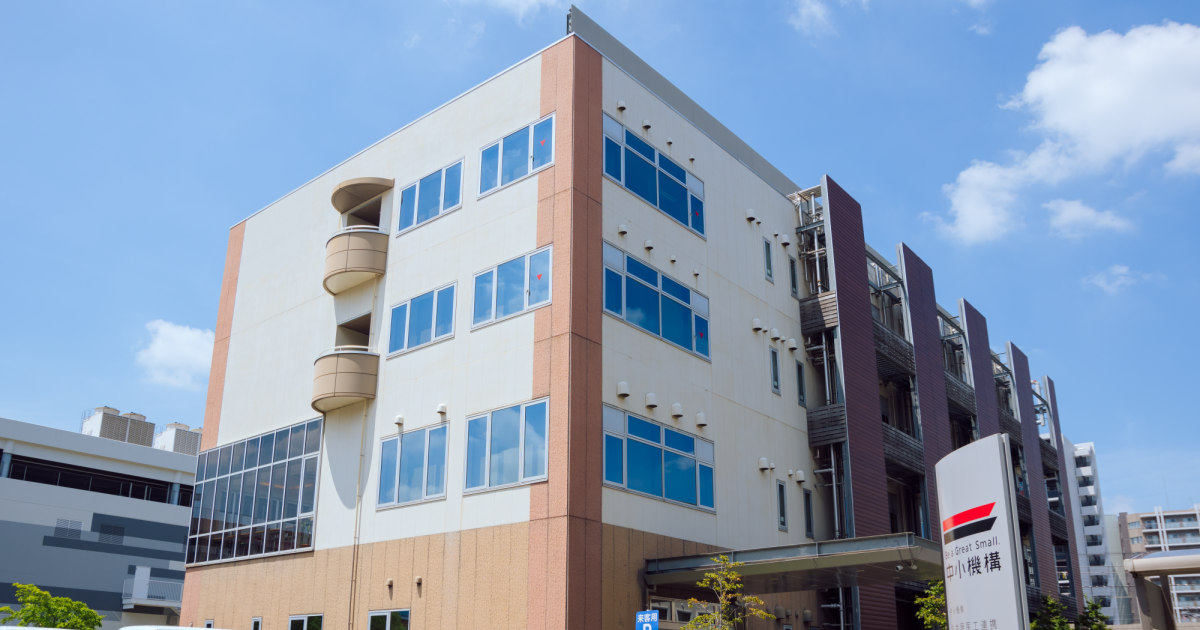 Following on the national government's launch of the so-called "startup visa" in 2020, local and regional governments all around Japan have bolstered support for university students and others who want to work at or found startups in Japan. With his strong connection to the study-abroad community, Cong Thanh caught on early and has been proactively hiring foreign talent. 15 of his 17 employees are non-Japanese, but many of them have been trained at one of the technical schools concentrated in the area, including Nagoya University and Nagoya Institute of Technology. Most recently, HACHIX welcomed a student intern studying at a Nagoya university from Côte d'Ivoire to help develop image recognition software.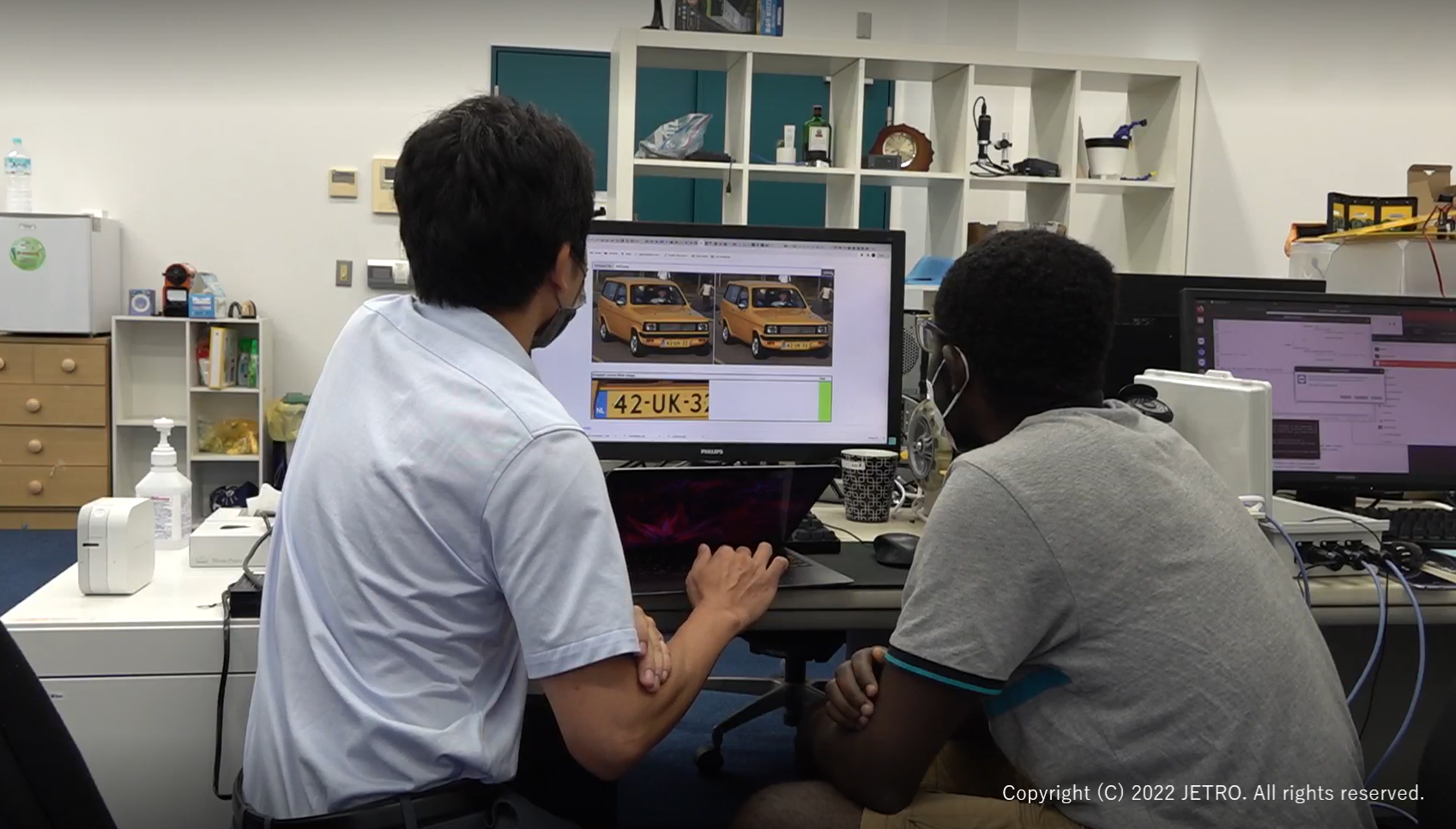 Now HACHIX is an international company. Despite the pandemic, Cong Thanh established the second branch of HACHIX in Vietnam in August 2021 as a base to expand into Southeast Asia. Though Cong Thanh has seen half of his founder cohorts close their businesses since launching the company, he knows that with skill and patience, he can keep HACHIX up and running. 
 "Management is like studying. You're never done learning," Cong Thanh says. "I think people should think for themselves and avoid depending on one company for their livelihood. You should identify the skillset you will need and work towards that. Sure, you could go to business school and get an MBA, but if you're going there to study business, you might as well start up your own company. It's cheaper, faster, and will give you valuable experience."
He encourages more people to join him in Nagoya – especially young people who dream of creating or growing global businesses. "The traditional industry is full of older people so there is a lot of opportunity for young people to make a difference here in Central Japan."
With HACHIX on a stable path, Cong Thanh hopes to take the time to plot out his vision for the company over the next 5 to 10 years. That is, making HACHIX a place where he, his customers and his team members can create exciting new solutions together.