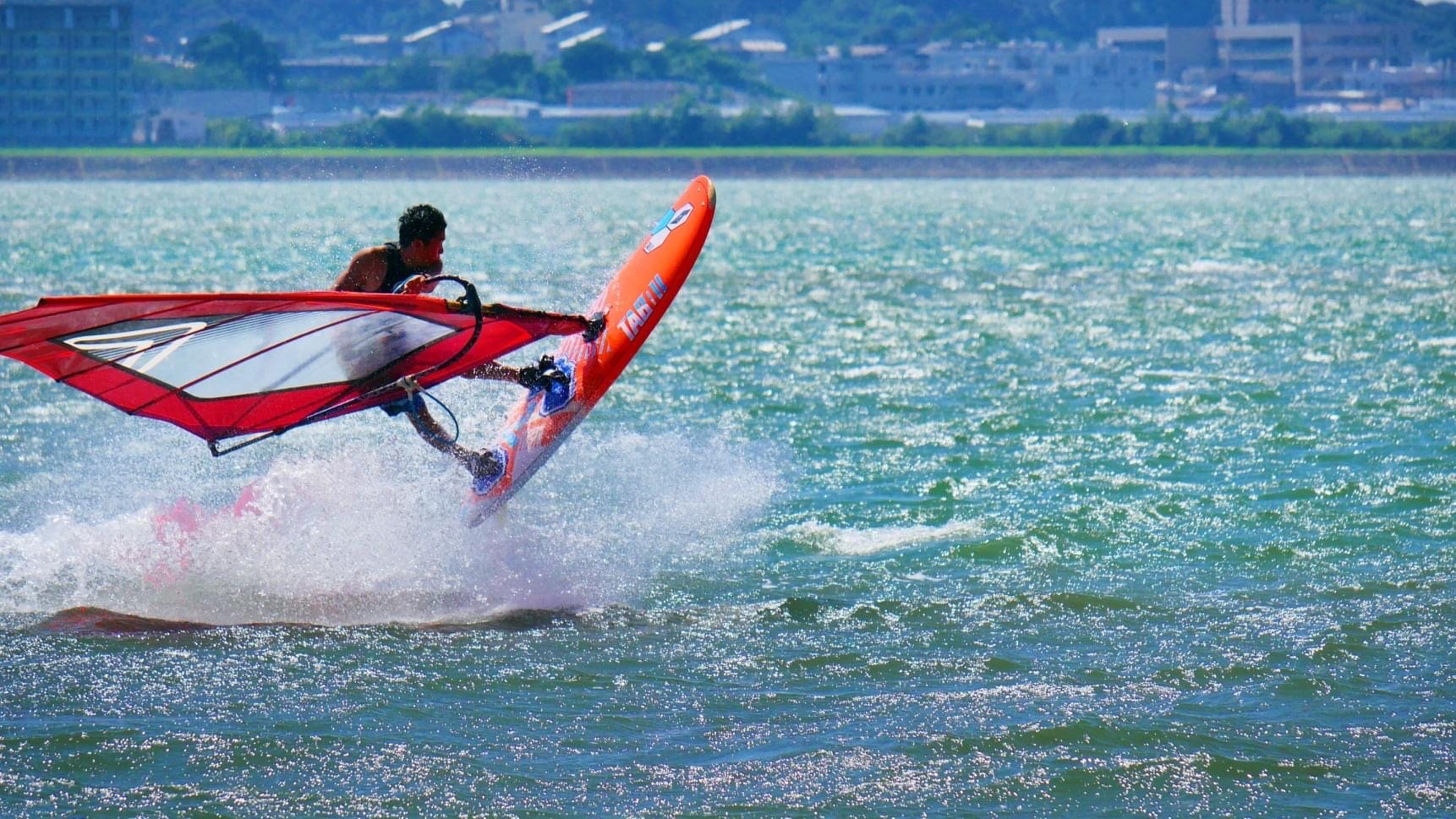 Those of us who have played amateur sports know what a struggle it is to improve our performance. Take soccer. During play, a coach might glance at a given player only once every few minutes. So most athletes have to rely on limited material – partial and generalized advice and a vague sense – when considering what to work on. It's even worse for those training uncoached. 
Windsurfing, for example, is an individual sport where most amateur athletes practice uncoached even though a moment's reaction can mean the difference between surging forward and plunging into the water. Windsurfers in Hamamatsu City, Shizuoka Prefecture rely on fellow windsurfers and gather around post-practice meals to hold lively video reviews. In 2002 Hiroyuki Doi, a software programmer, joined this community to blow off steam built up during the week. This choice would change the tack of his life.
Hiroyuki loved windsurfing. It lit up something inside him that his job just didn't. Thinking "it's now or never," Hiroyuki took the plunge and quit his job to go to the world's windsurfing paradise – Australia – for a year. It would be the perfect place to train for the amateur windsurfing championships. 
Once there he discovered that it wasn't just the sport of windsurfing that lit him up, but the support of his community in Hamamatsu. So he moved back to Japan, this time more determined than ever to enjoy every day of the week, not just the weekend.
After brainstorming more than 100 seed ideas while he raised money, Hiroyuki found his answer: helping amateur athletes improve their performance by making video-based sports analysis available cheaply and with minimal technological investment. This wasn't common for those outside the pro sports.
In 2011, Hiroyuki launched SPLYZA with two co-founders in the same Hamamatsu where he first fell in love with windsurfing. The company released its first product in 2014 and built on that experience to develop different apps at a rapid pace, resulting in a Microsoft Innovation Award in 2015 for the Clipstro app, which automatically creates strobe-motion video from regular smartphone video. Despite the slow start, the co-founders learned important lessons about the importance of gaining input and buy-in from their potential customers before launching a product.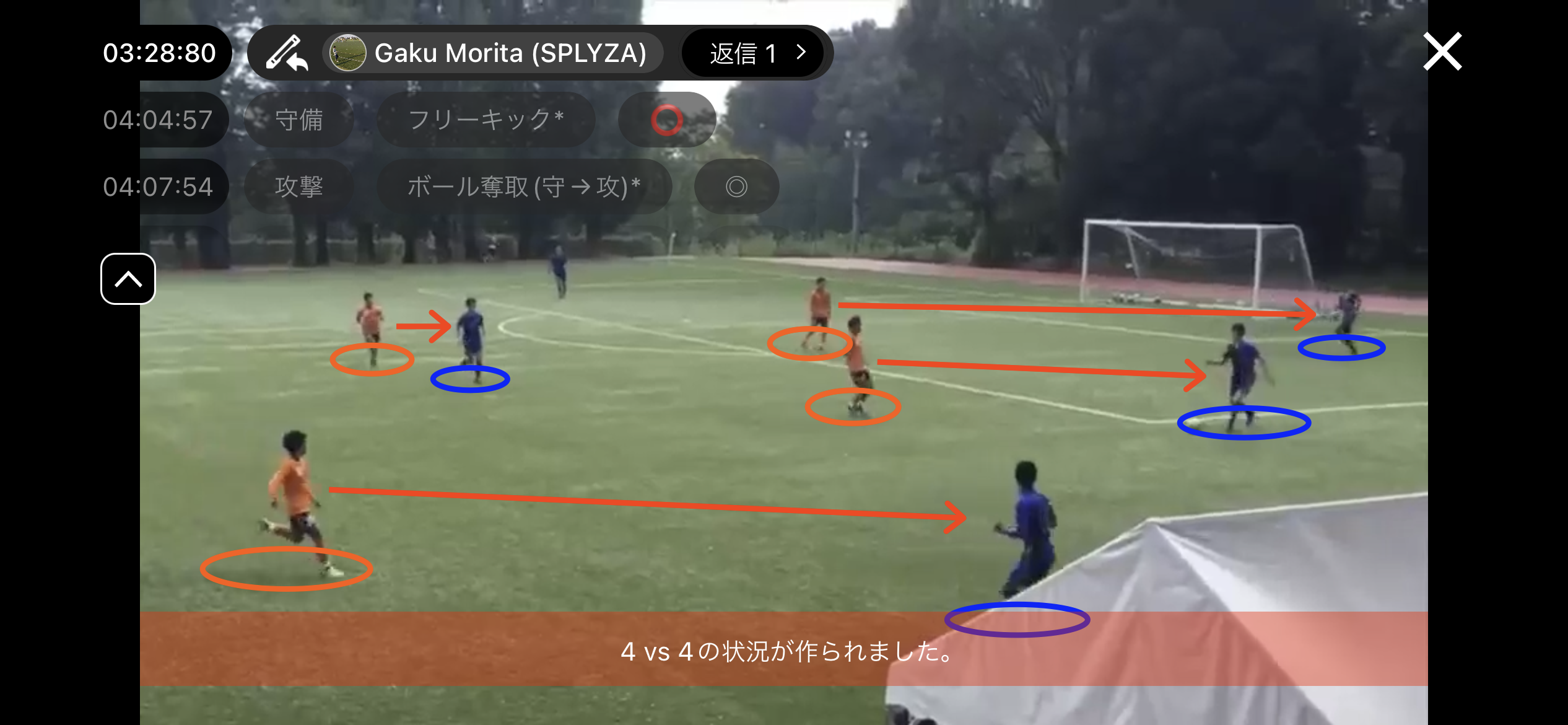 But the big insight that really set off SPLYZA's growth was that team sports videos should be viewable by the whole team. Coaches complained they didn't have enough time to look at each athlete's video, so taking advantage of the tablets and smartphones now penetrating local classrooms, in 2017 SPLYZA made it possible for the athletes to view themselves. By repeatedly readjusting problem-solution fit, SPLYZA was able to find a way into digitizing a highly human-dependent task.
SPLYZA now employs 46 people and its software has been used by over 700 teams and in 800 educational institutions, across over 30 types of sports. It maintains 6 apps on the App Store, including SPLYZA Motion, an app that uses AI to track a person's motion without markers. It proactively hires from within and outside of Japan, having employed engineers from 9 different countries. With a capable team supporting him, Hiroyuki can now leave the programming to his technical team and focus on what he loves to do, lead.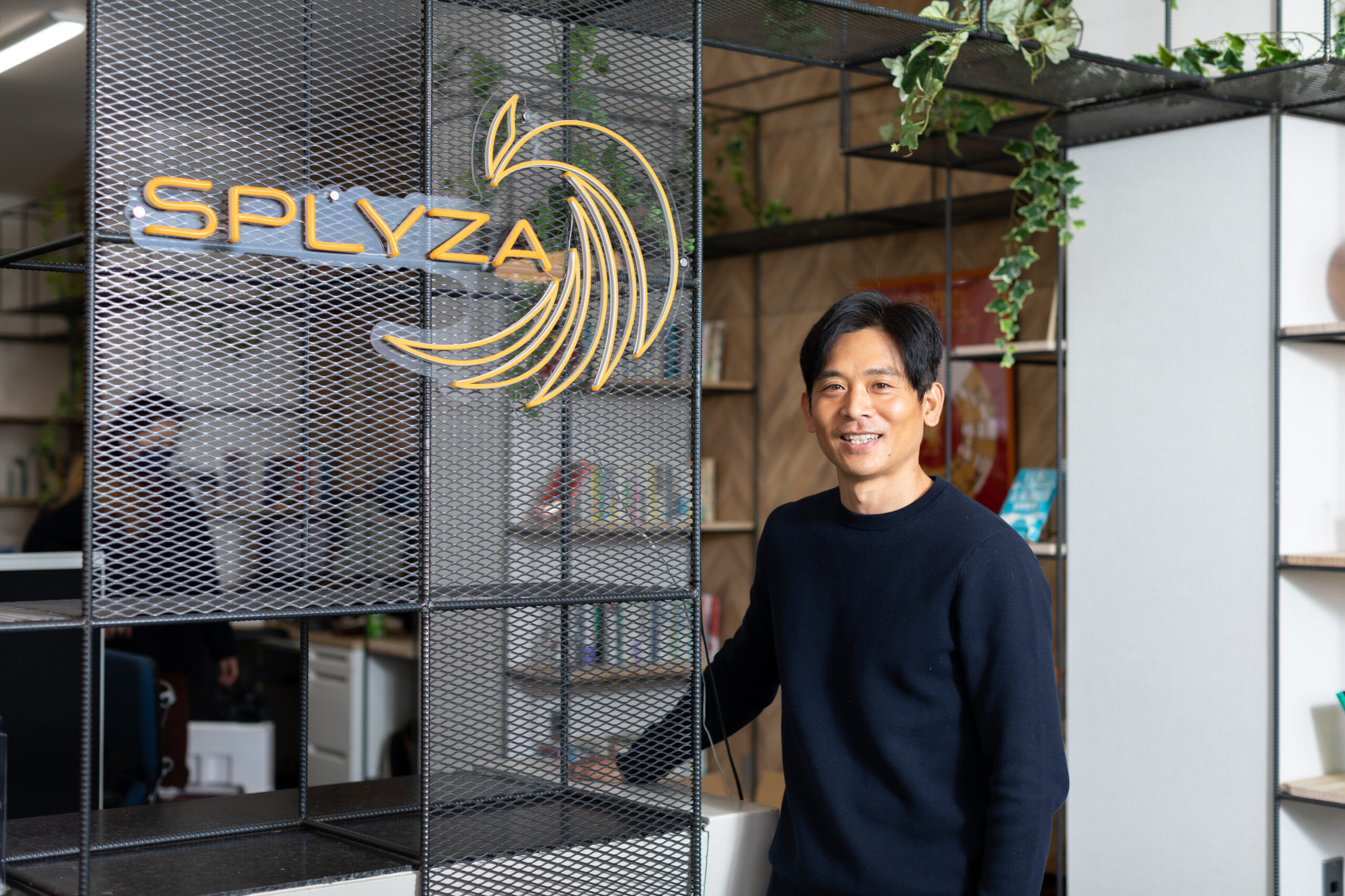 But it's not just his team that's contributed to SPLYZA's success, says Hiroyuki. "I don't think I could have done it without Hamamatsu City." Located in Central Japan a couple of stops away from Tokyo to the East and Osaka to the West, Hamamatsu is not just a haven for windsurfers. It also is home to a large group of serious amateur youth soccer teams – the target user that gave SPLYZA velocity. 
SPLYZA benefitted from Hamamatsu's low running costs during its long gestation period, though Hiroyuki admits his best advice is to launch your first product as soon as possible. When you can't do that, you need to keep costs as low as possible until the business starts earning enough revenue, he explains. 
For example, rent for SPLYZA's office costs about one-tenth of the price of a comparable property in Tokyo. Running costs are also a big concern for those starting a business while raising a family. In the early years especially, and even now, Hiroyuki said it helps to be based outside of Tokyo because it's easier to stand out in the eyes of investors and the media.
As Hiroyuki looks to the future, he is committed to his original mission: do something that excites him every day of the week. While management isn't easy, he acknowledges that without struggle there is no growth. Needless to say, it's far more exciting than his first job out of college. At SPLYZA, he is committed to exciting his employees and his customers. Surely, a failproof strategy.